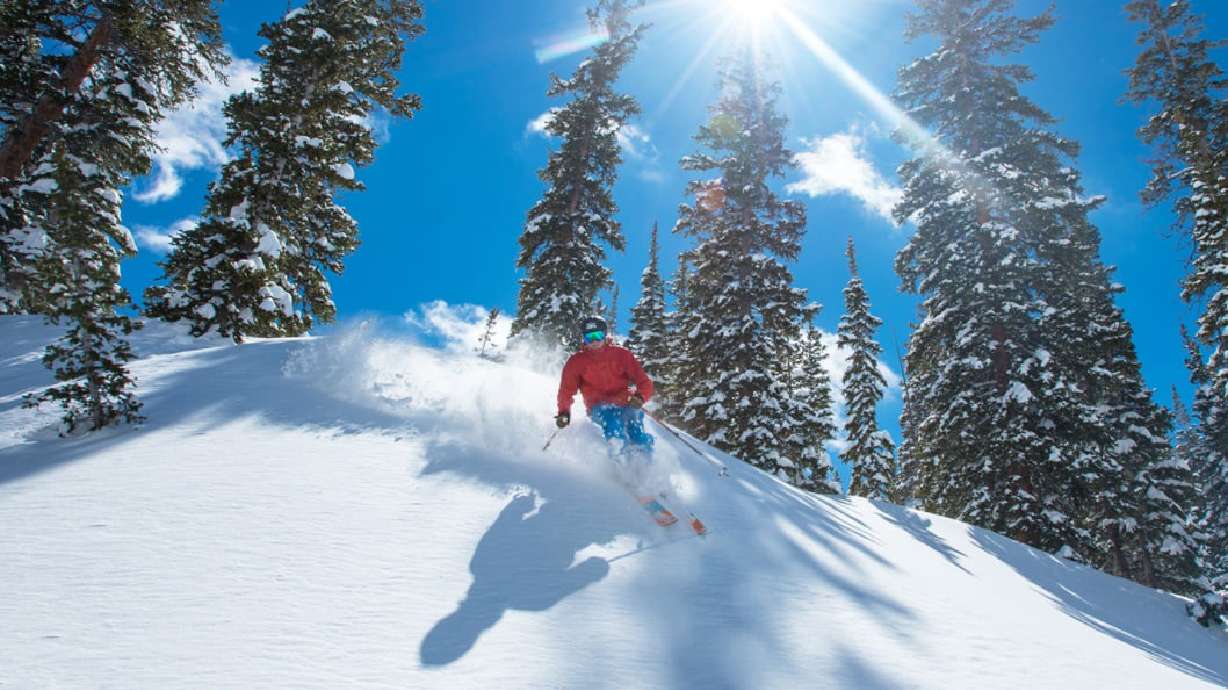 5 reasons the Utah meteorologist thinks the spring skiing here is the best in the world
Estimated reading time: 6-7 minutes
It's hard to call spring skiing in Utah a secret – many locals will happily tell you that their favorite months for skiing are March and April, or even May. Yet spring skiing retains an "under the radar" quality that adds to its appeal. My parents always chose to take a week-long ski vacation to Utah in April of each year in the late 1970s and early 1980s.
I grew up hearing stories of their stays at the Iron Blosam Lodge in Snowbird and see old photos of Utah's deep powder days. To this day, my dad likes to remind me, "We never had a week where we didn't have at least a day with a foot or more of fresh snow.
---
It's hard to call spring skiing in Utah a secret…[but it] maintains an "under the radar" quality that adds to its appeal.
---
As a kid obsessed with skiing, those stories of constant Utah spring powder, with glorious sunny days sandwiched between storms, were what sparked my desire to make Utah my home. . Come to think of it, my entire career as a meteorologist monitoring snow in Utah has its roots in those same spring trips my parents took over 40 years ago. And here is some of the scientific evidence supporting the claim that spring might be the best time to ski or snowboard in Utah.
Why choose spring skiing?
Spring skiing, by definition, is the late season period from approximately early March through April or even May. Most ski resorts close at various times in early to mid-April. For some resorts, however, spring skiing extends into April or even May. Snowbird Resort generally stays open for most of May, and sometimes as late as July 4 in heavy snowfall years.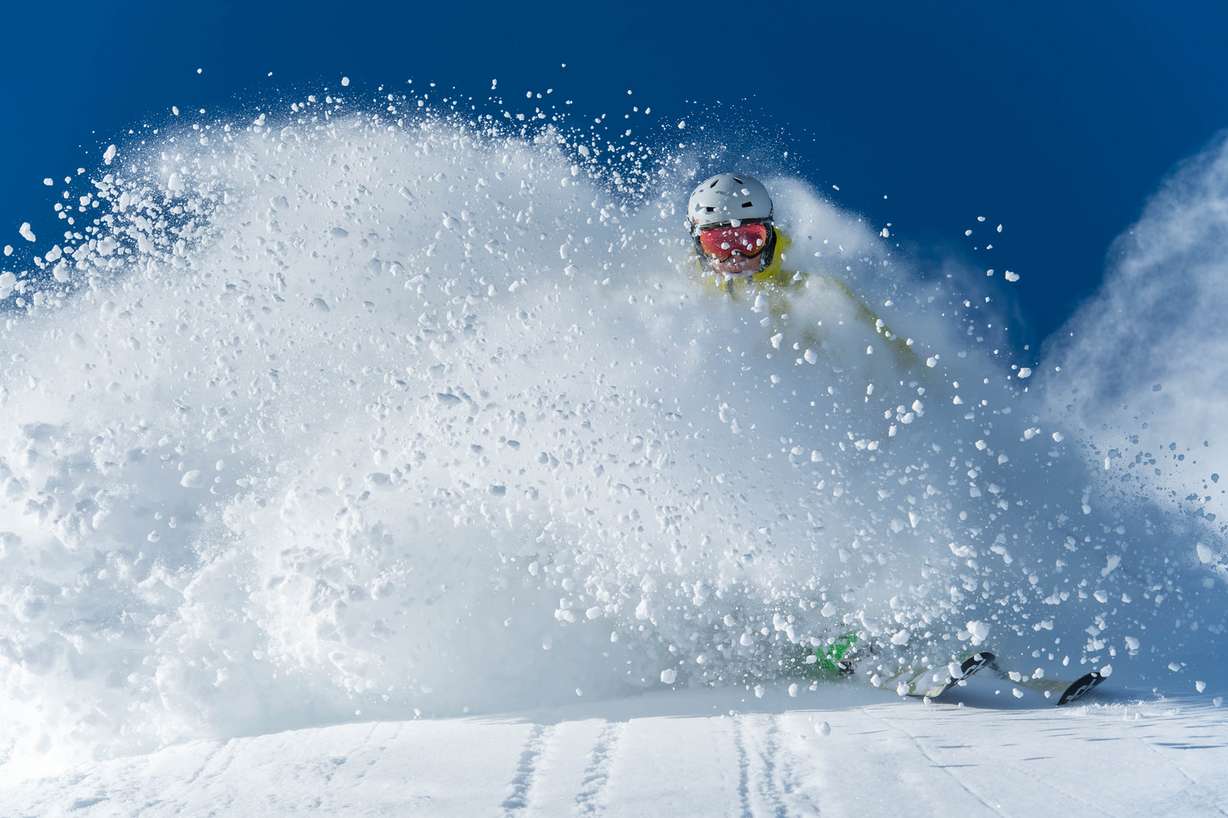 Snow
When you live outside of the big mountains, you tend to think of spring as a time when the snow melts, the grass turns green, and the flowers bloom. In the higher elevations of Utah, however, spring is a season when it continues to snow and the snowpack continues to deepen. In fact, our deepest snow base usually doesn't occur until April or even early May in a few areas. This includes Southern Utah mountains, where the resorts' high elevations allow deep snow to continue accumulating well into spring.
More snow means more ground. Resorts typically have nearly 100% of their grounds open in the spring. March is often the snowiest month for the Utah mountains with up to 100 inches of fall on average (Read: Winter magic, magnified). Heavy snow falling during a period with maximum skiable area is a recipe for a good time. April continues to see frequent storms with many places averaging over 60″ of additional snowfall. We even get a few powder days in May each year! For this reason, it's also important to always be prepared for the conditions. winter, even if the calendar says it's spring (Read: How to Plan Your Utah Ski Vacation).
fewer people
Ski lifts in the off-season are rare. Despite how much fresh snow we get or how deep the base is, people tend to think less about planning ski trips later in the season. For many outside of Utah, the idea that the best conditions of the season could be late March or April is unthinkable. Even locals often find themselves moving on to other activities as temperatures warm up in the valleys. For this reason, I've always found it to be the perfect time to escape to the mountains and find solitude.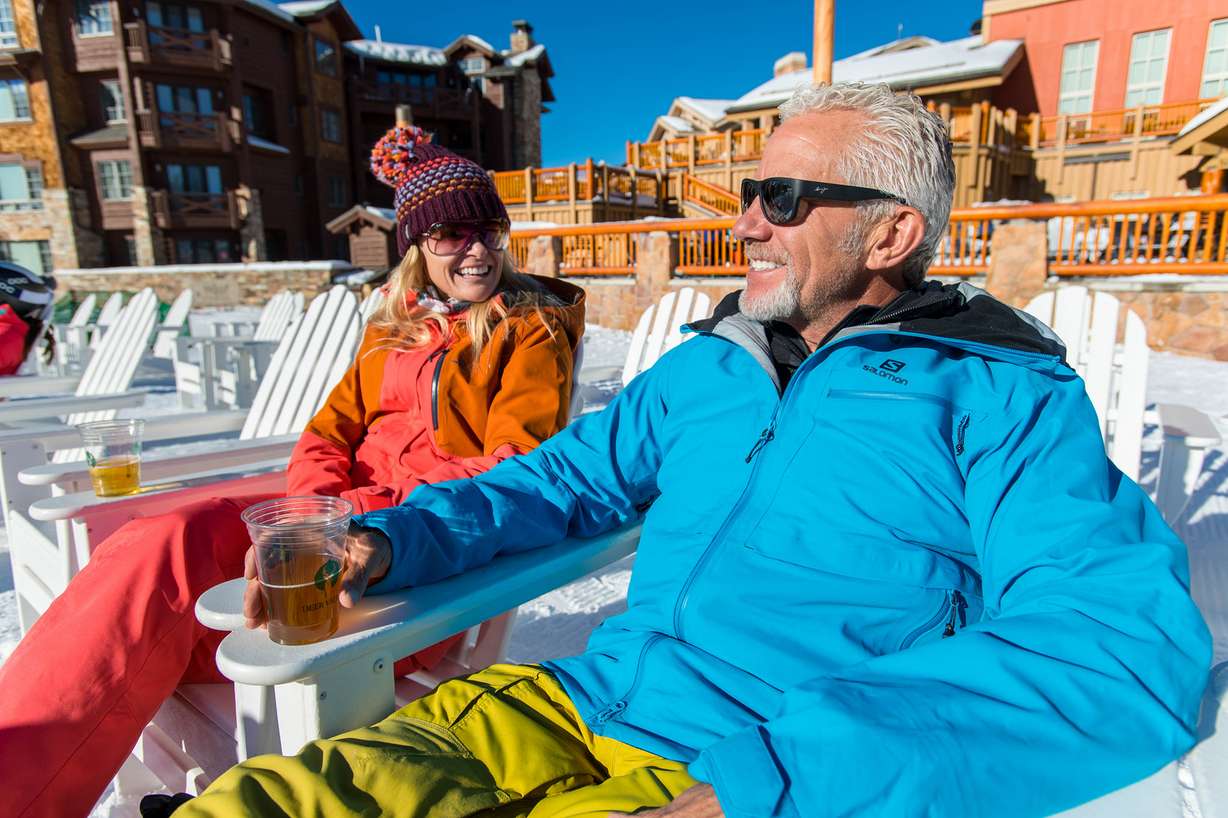 Longer, sunnier days
Although snowstorms are common in the spring, we also have many sunny days in between. During these days, skiers are treated to scenic mountain views and often warm temperatures, even at the highest elevations. In the spring, I use a "sun tracking" model to ski on soft snow. In the early morning, I ski on the slopes facing south and east which soften early with the sun. Then, as the sun rises higher in the sky, I move to the northern and western aspects as they begin to soften.
Several sunny days in a row create corn snow. Corn snow is formed by the repeated melting of snow at night and thawing during the day. This forms loose "pellets" on the snow surface which allow for smooth and fast skiing conditions. Corn snow conditions often feel like miniature powder days due to the soft feel underfoot when skiing or riding.
After a day of exploring the mountains, there is also no desire to sit outside in the sun. after ski during the spring.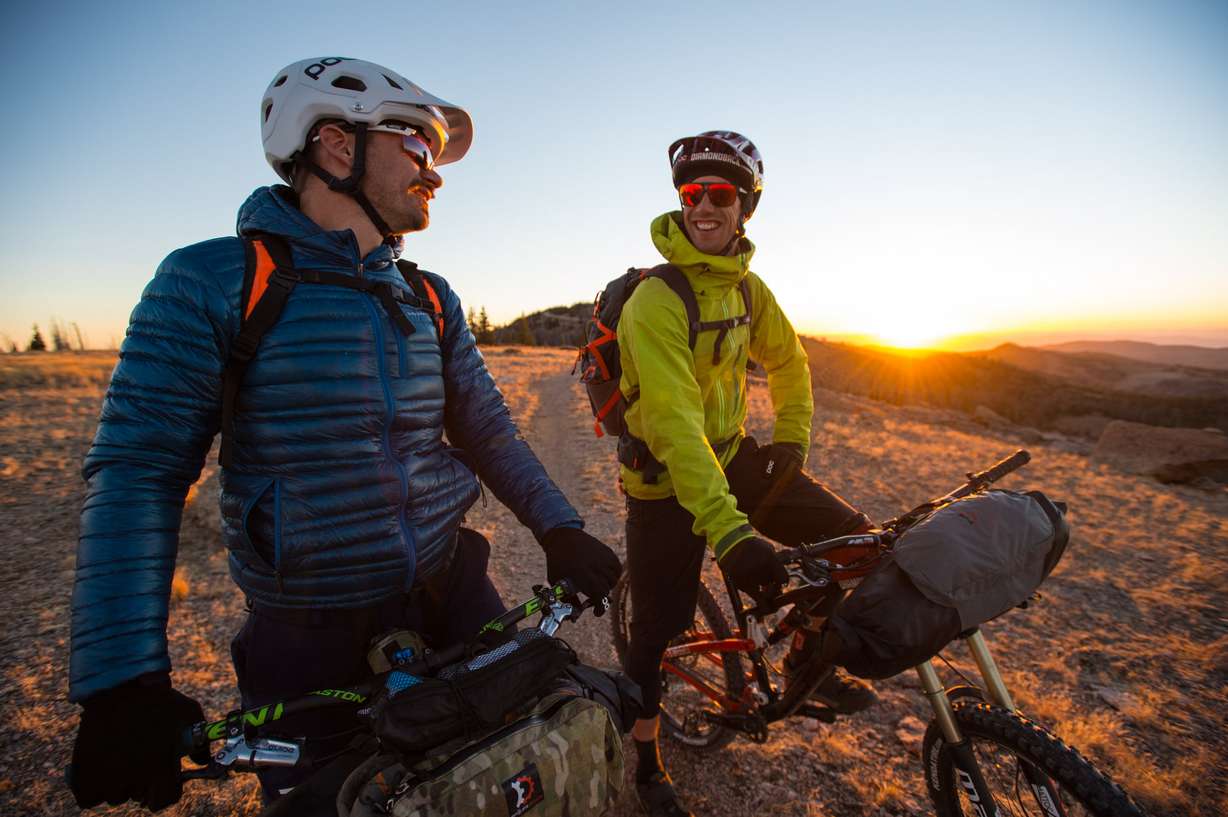 Other recreational activities
Spring ski trips also allow skiers and snowboarders to take advantage of other outdoor recreation opportunities. Utah is famous for allowing skiing and golfing on the same day (Read: Same Day Skiing and Golfing Utah). Every spring, I try to complete what I call the "triple threat," which involves participating in three separate outdoor activities in one day. Usually, I ski in the morning, Golf in the afternoon and make a sunset mountain bike ride on one of from Salt Lake City foothill trails. You can also combine your Utah ski vacation with a short half-day drive to southern Utah, where National parks wait (read: Ski in summer).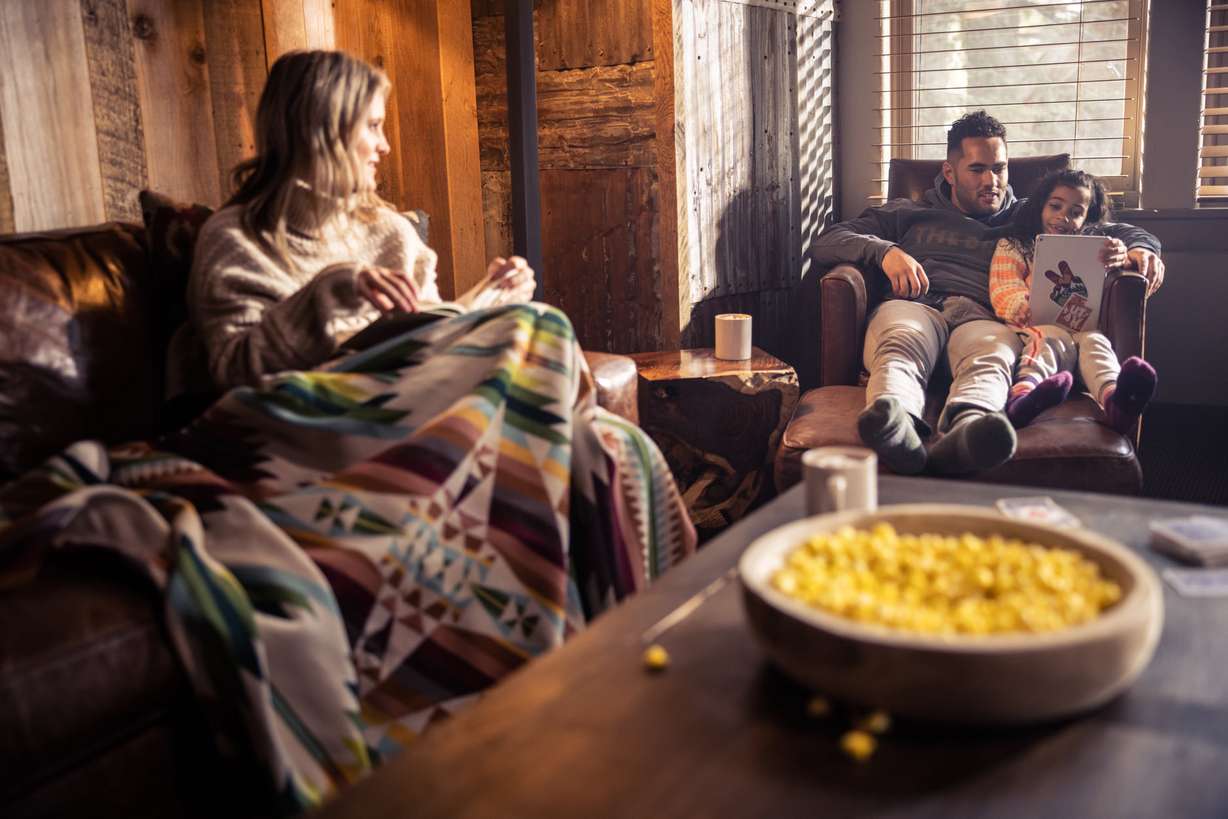 Accommodation and ski lessons packages
Due to lower demand in the spring, you can often find fantastic deals on accommodation, lift tickets and ski lessons. It's much more affordable to stay at one of Utah's many mountain lodges and get the full ski experience in the spring than in the middle of winter. You may also find it's a great time to take a ski lesson when there's usually more availability (Read: Locals know why the ski school is cool).
You are also more likely to have warmer, sunnier days in the spring than in the winter. Learning to ski or snowboard is more enjoyable on sunny, warm days in spring than in winter. Sun-softened snow is also a better surface for beginners than the hard snow or powder you get on colder winter days.
Heavy snowfall over a deep snowpack with many sunny days between storms is a perfect forecast for some great skiing or snowboarding. Add in all of Utah's other springtime outdoor recreation opportunities, plus affordable lodging deals and less mountain competition, and you've got the perfect storm for a complete Utah ski experience.
For author Evan Thayer, The Greatest Snow on Earth® is more than just a motto, it's a way of life. Born and raised in the Lake Tahoe area, Evan moved to Utah with his wife, Christine, to pursue the dream of skiing perfect powder every day in the winter. In the summer, they enjoy camping, hiking, and mountain biking. Since 2010, Evan has been writing snow forecasts under the name Wasatch Snow Forecast, and now OpenSnow, to help others get the most out of their skiing and snowboarding experience in Utah. Evan is also a proud Visit Utah Ambassador and enjoys sharing his love of the Beehive State.
×
More stories that might interest you